What's New?
See full listing

See our latest exciting new additions to our range…
Peppa's Alphaphonics Campervan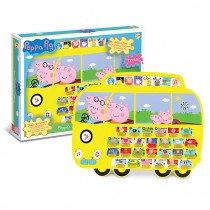 Hop on board Peppa's campervan and join in the fun with loads of fantastic word and letter games!
find out more >
Fright Factory Creature Creator
Create your own 3D creatures, from terrifying spiders to creepy scorpions.
find out more >
Gift Finder

Find that special gift…