What's New?
See full listing

See our latest exciting new additions to our range…
Giraf'fun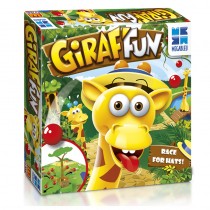 Giraf'fun is the fun-packed race around the jungle...with hilarious results!
find out more >
Break Out
Break Out - the two-player race to escape from prison.
find out more >
Fright Factory Creature Creator
Create your own 3D creatures, from terrifying spiders to creepy scorpions.
find out more >
Gift Finder

Find that special gift…