Click on the links below to learn more...
Our Team
Trends UK was formed in 2002 by a small number of toy industry professionals who wanted to rescue an old British toy company that had gone into liquidation. Slowly but surely they built the business back up with ranges of science and nature toys and that formed the backbone of the new company.
Since then the team has expanded to 13 and so has the number of brands. Today Trends UK is one of a number of small but vibrant businesses in the UK toy industry, providing local sales and marketing expertise to a number of international companies and bringing exciting and innovative products to the market. In addition we continue to design and develop our own ideas and hope that consumers will share our enthusiasm for science toys and for hi-tech robots, plush, creative play as well.
Thanks for visiting our website, we hope to see you again soon. New products arrive all the time!
Should you have any questions for us, we have a dedicated Customers Services team ready to help - see the Contact page.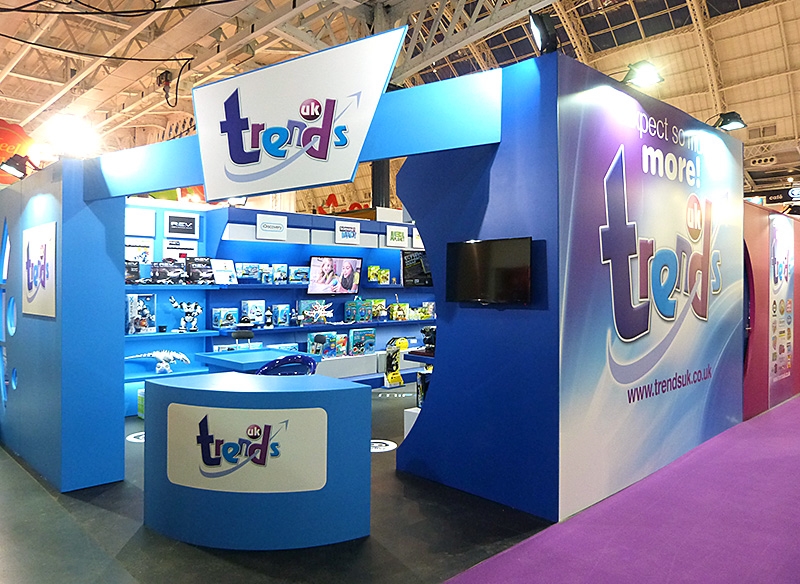 Trends UK - Exhibition Stand